Wallace & Gromit Green Screen

The Foto Fun Factor @ Attractions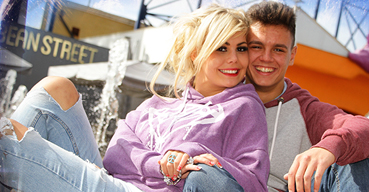 Theme Parks & Attractions
Theme Parks and Attractions provide ideal settings for a Themeshots photographic operation. Whether working in the latest Theme Park, or a smaller scale attraction, we can identify the opportunities and turn them into successful operations.
This is already evident from our current services and the loss making operations Themeshots have taken over and turned into successful, profit making ventures.
Characters
One of our specialities is Costume Characters. These are attractions in themselves and great crowd puller's, but they also make for a great photo, provided they are placed within a suitable location, such as a specially built character house.
Green Screen
The latest green screen technology can place clients in fantasy backgrounds, from a beach scene to a set of a movie the possibilities are endless, we can also add overlays for certain times of the season for example Halloween, and The Holiday Seasons, plus venue logos etc. Our in house design department can create a variety of backgounds and overlays.
The Solution
Whatever the attraction or the venue, you can be assured that whether we build a character house, or shop unit, we will create a setting that will compliment and suit your venue with the guarantee that Themeshots have the solution that will work, and surpass customer expectations time and time again.
Read More