Rewarding Fun Job

Exciting Opportunities With Employment at Themeshots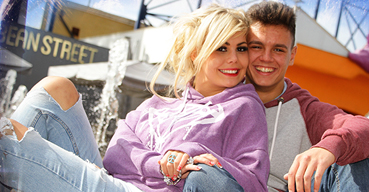 A great opportunity to work with Themeshots a photography supplier for over 25 years to the Theme Park, Cruise Ship and Entertainment industry.

Launching in 2016 Themeshots have developed a software solution to be rolled out and utilised at many different attractions and venues, with a unique piece of software that links Pictures and Apps at the touch of a button. Current negotiations are to expand operations to the UAE and Europe with this solution.

This job is a rewarding position and enables you to learn about photography, people, sales and communication skills.

Photography experience is not necessary but a basic knowledge is a good start. Full training will be given to all candidates in all aspects of photography, posing and sales, everyone will be expected to go through a process of training and team building exercises to find the candidates best suited for the position.

Current positions available are at Blackpool Pleasure Beach for the season starting in Feb/Mar, Pay is based on experience and a bonus will be paid on performance.

Succesful candidates will be placed on a short trial followed by a 6 to 9 month contract.

Accomadation can be made available for the period of the contract.

To apply please call 07785587920 or email your CV to themeshots@yahoo.co.uk to be booked in for an interview day.
Read More